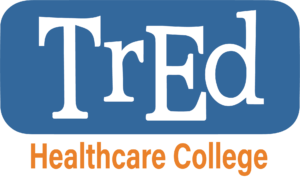 Our passion is to help people achieve their career goals by providing the highest standard of nationally endorsed qualifications for the Healthcare Industry in the Sydney Metropolitan area. Since 2009 we have been realizing this goal by developing and delivering programs and courses that arm our students with the skills, knowledge and experience to achieve their dreams and build successful, fulfilling and stable careers.
Our courses are carefully planned and constructed to deliver the most comprehensive, in-depth knowledge that meets or exceeds all regulatory requirements. Most importantly, we have assembled an outstanding group of dedicated instructors, drawing from exceptional talent in relevant industry sectors. Our staff have the depth and breadth of experience acquired from decades of practical experience. Moreover, they have the drive to impart that wisdom to the next generation of professionals that will drive the future.
When you enroll in training through TRED® College, you are making a choice that will set you up for the next chapter in your journey with an organization that will give you the respect, care, professionalism, inspiration and motivation that you need to excel.
TRED website: www.tredcollege.edu.au/about/